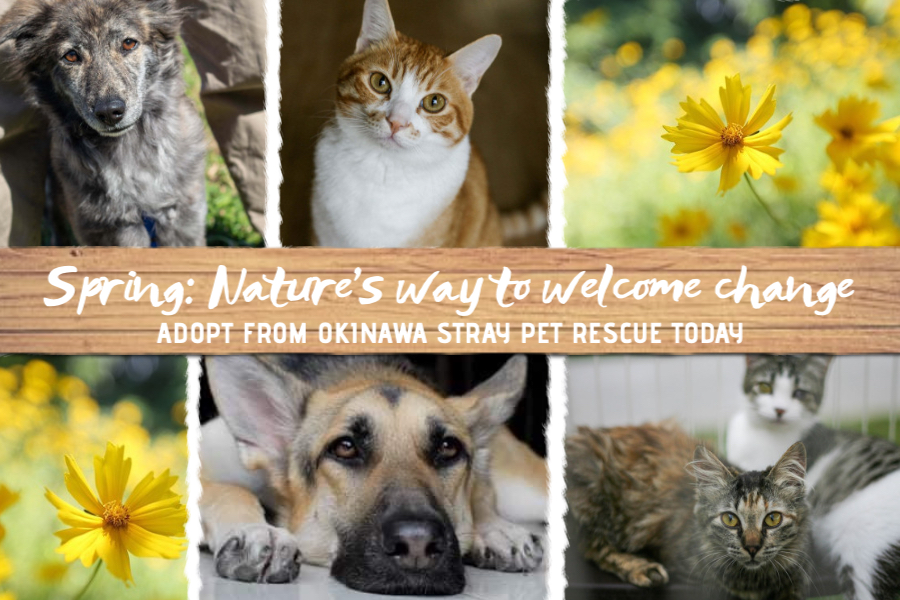 As the only American-run, 100% volunteer-based 501 (c)(3) nonprofit animal rescue on the island, Okinawa Stray Pet Rescue has the unique opportunity to foster change. Commonly in Okinawa, pets are priced high and come from puppy mills. These puppy mills commonly fail to take the best care of their animals. OSPR hopes to provide an alternative to the pet store puppy. The Rescue seeks to introduce families to furry friends who truly need them.
OSPR hosts monthly adoption events, COVID allowing, in an effort to connect the animals within their organization with the perfect family. All application fees are waived at these events as the volunteers look to place the OSPR with their match. This rescue has more than just puppies and kittens. It also offers older animals and other critters, like bunnies.
All these animals are strays rescued from the streets, owners surrendered or saved from being gassed at the kill shelter on the island. Follow Okinawa Stray Pet Rescue on Facebook to stay up to date on all events and promotions available from the organization and see all the animals available.
Not able to adopt but still want to help? OSPR understands the limitation and would love the assistance of volunteers. Volunteer opportunities are available through opening your home as an animal foster, joining the staff or board to assist with the organization's inner working, or simply signing up to help out at events. You can also purchase OSPR merchandise at any of the adoption events.
Okinawa Stray pet rescue also accepts donations. Every bit helps as all funds earned go directly into the care of the animals. As a nonprofit, the organization is also extremely grateful to receive pet supplies and monetary donations, which can be made in cash or via PayPal. Visit their Facebook page here for more information on Okinawa Stray Pet Rescue!
Tags:
community
,
foster
,
OSPR
,
rescue
,
volunteer