Signifying rebirth and the start of Spring, the Sakura, also known as cherry blossoms in English, is a festive time in Japan. These beautiful blooms only make a short appearance in Okinawa, blooming as early as mid-January and typically gone by the end of February. A rich symbol of culture and friendship, the blooming of the cherry tree has transcended centuries and Countries. After Japan gifted the US with the Sakura plant in 1912, Washington, DC, and other cities throughout the country celebrated the Sakura blooming.
COVID restrictions for the island, see a number of the festivals honoring the Sakura being cancelled. As well as Military restrictions are extremely tight in an attempt to reduce the spread of the virus. Yet, Military do not need to miss out on these vibrant, pink blossoms as hidden gem locations also feature these beautiful blooms.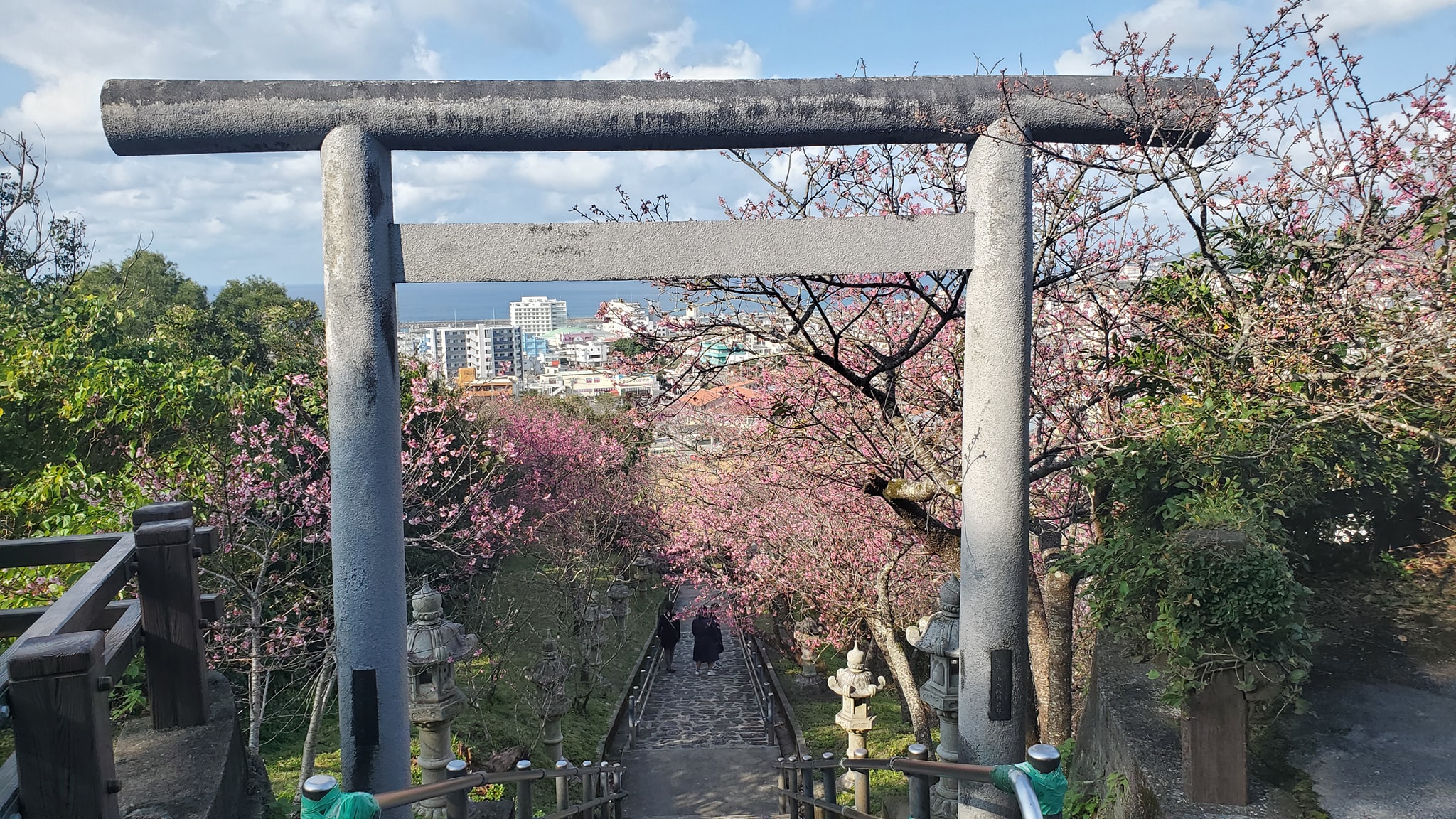 Many visit the big tourist locations, like Nago Castle Park, Mt. Yae, and Nakijin Castle Ruins, that host these breathtaking Sakura. These culturally breathtaking sites truly elevate to a new level with the presence of the trees. However, many hesitate to visit these locations due to COVID. Yet, Okinawa has a few lesser traveled spots around the Island where you can enjoy these flowers without the abundance of others. 
Kaiho Green Path is lined with cherry blossom trees yet has few visitors. Hiroto Sato boasts about the blooms as he walks daily at the Kaiho Green Path, remarking that it is "utsukushii," meaning beautiful. Mr. Sato was happy to share his walk aIslandks about how "Family every year comes together to celebrate the Sakura. It is a time for us to be thankful for what life has brought us and start new beginnings."
COVID has seen many cancellations worldwide, but this does not have to be one of them. The presence of Sakura has grown abundantly throughout the world. Could you be missing out on this beautiful bloom? Take the time, stop, and celebrate this new beginning.
Tags:
Cherry Blossoms
,
okinawa
,
Sakura
,
Spring